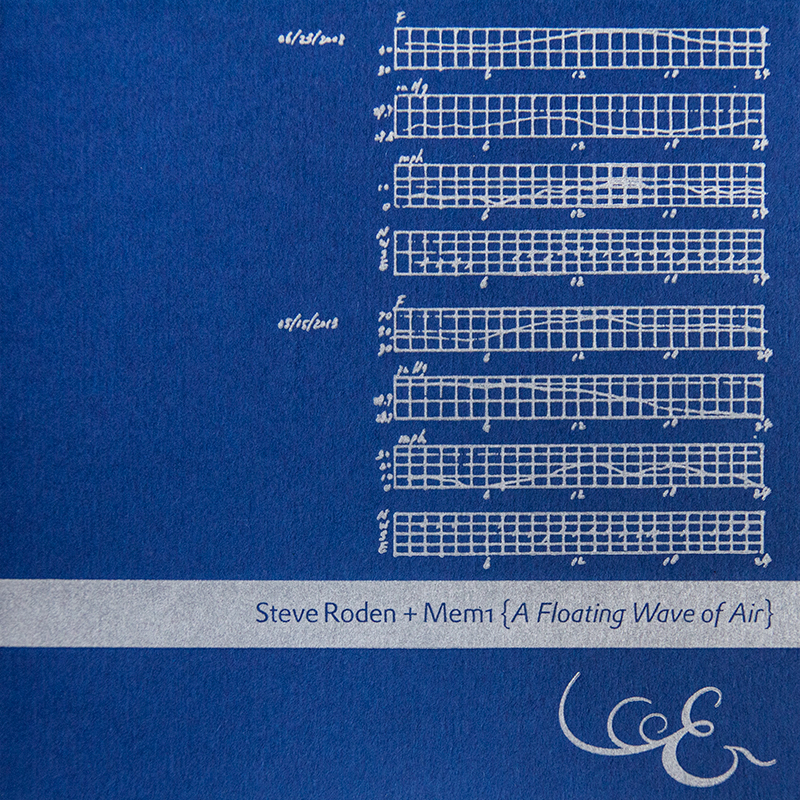 Estuary Ltd. (2015)
In 2003, Laura and Mark met for the first time at a performance by Steve Roden. All three collaborated four years later when Roden performed on their Ctrl+Alt+Repeat series, leading to a recording session in his painting studio and culminating in a track featured on Mem1's +1 album (Interval Recordings, 2009). In 2012, Roden visited the Cetilias in their new home town of Providence, RI, where the three performed together and recorded additional material.

A Floating Wave of Air is comprised of the recordings made on these two occasions, and is available as a letterpress-printed, hand-numbered edition of 200.

Steve Roden acoustic objects & electronics
Mark Cetilia analog modular & electronics
Laura Cetilia cello, voice & electronics

Mastered by Seth Manchester at Machines with Magnets, Pawtucket RI.
Artwork by Naho Taruishi.
Track Listing
The Uncertainties of Movement
I
[6:47] *
II
[10:47] †
III
[10:48] *
IV
[21:59] †
V
[11:06] *
VI
[13:52] †
* Recorded 6.23.2008 at the Bubble House, Pasadena CA.
† Recorded 5.15.2013 at Studio 205, Providence RI.
Reviews
Bad Alchemy
Loop
Neural
Textura

Availability
This item is available in the Shop.
Also available via Estuary Ltd.