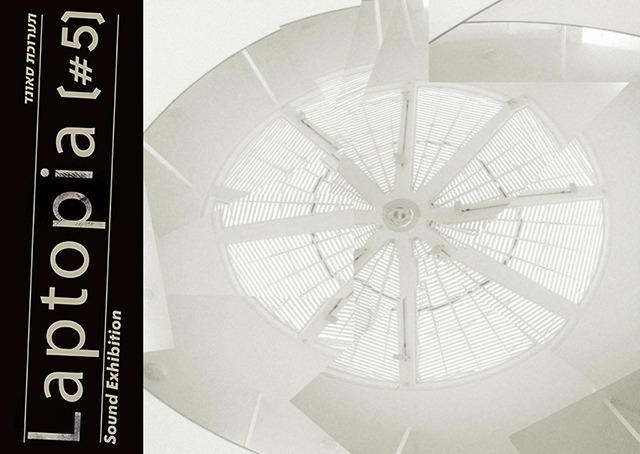 MoBY / Ben Ari Museum for Contemporary Art (2009)
Laptopia is an experimental art festival which combines live performances, video art and audio-visual installations. The aim of Laptopia is to present the local audience to current international experimental art and to broaden the ideas network. MoBY [Museums of Bat Yam] is proud to present Laptopia, an international sound exhibition originating from a yearly festival for experimental art by the same name, organized by the label Interval Recordings. Laptopia exhibition will show sound installations, created specifically for the museum's space, while using a laptop as a platform for digital/utopian creation. The participating artists will create their works in the space itself, in a joined process – individual and collective at the same time. This process will generate an overall plastic contraction, composed of independent sound entities. These sound units will function as components of a more comprehensive structure, while communicating both with the space and with each other. The physical and conceptual connections formed throughout the exhibition will transform it to one elaborated and multilayered work in space, directly relating to the possibility of utopian creation in society.
Track Listing
Yaron Lapid – Welcome This [0:18]
Mem1 – Gevaar [5:09]
Ido Govrin – Titled [4:00]
Yossi Mar-Chaim – Autopsy Of The Vulgar [10:04]
Amnon Wolman – Attention Step [9:02]
Karl Kliem – Death Of Komarov [1:27]
Gilles Aubry – Planes [5:32]
Hans W. Koch – Monads (With Ears) [5:20]
Marcus Schmickler – Altars Of Science 6 (Stereo Mix) [4:33]
Yaron Lapid – Difficulties [0:07]
Availability
This item is available in the Shop.