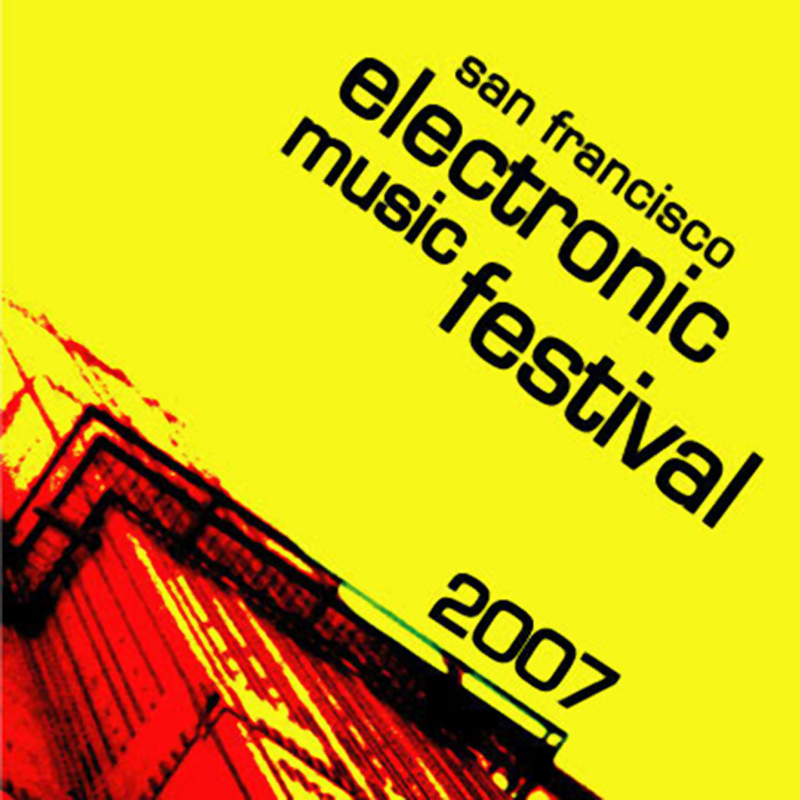 SFEMF (2007)
The San Francisco Electronic Music Festival is an artist-run organization founded in 1999 by a committee of eight Bay Area electro-acoustic music and sound art practitioners. Its mission is to provide a highly visible public forum for the diverse community of composers and sound artists working with electronic-based technologies in the Bay Area. Designed as an annual multi-day event consisting of concerts, installations and discussions, the primary focus is on independent artists whose innovative aesthetics challenge academic and commercial standards. The Committee's goals are long-term: to establish the festival as an annual presence in the Bay Area; to foster a greater sense of community among the diverse group of Bay Area sound artists; to stimulate the creation of new electronic sound works; to increase public awareness of new sound-based technologies and their creative applications; to raise the level of discourse surrounding music and sound-art; and to raise the national and international profile of the Bay Area as a center for electronic music and sound art.

Since the first festival in 2000, SFEMF has presented works that span the sonic spectra from ambient to rhythmic and atonal to melodic by participants ranging from new and emerging young artists to respected pioneers of the electronic music field. Each festival features artists working in a variety of modes including: laptop generated sound, processed live acoustic instruments, amplified found objects, projected video, improvisation, and performance art.

The San Francisco Electronic Music Festival operates under the Fiscal Sponsorship of The LAB/art.re.grup in San Francisco, CA. The LAB is an official 501(c) (3) non-profit group and has been associated with the festival since its inception in 1999.
Track Listing
Tim Heckler – Live on WNYU's "Didjilution", June 16, 2007 (excerpt) [5:34]
PIG – Feto Talk [6:12]
Stuck – Second Memory [4:08]
Maryclare Brzytwa – Narcotic Superstar [3:21]
Murcof – 05 [4:47]
Annea Lockwood – A Sound Map Of The Danube [6:10]
Fred Frith – The Law of Diminishing Returns [6:03]
Univac – Live Sound From Dead Keyboard [3:56]
Nommo Ogo – In Dragon's Brain - Live Summer [5:11]
Zoë Keating – Frozen Angles [7:04]
Kadet Kuhne + Mem1 – Sofar Channel [6:00]
Leticia Castenada – Hypnotique [6:52]
Lesser – I'm Doing This For Us [4:10]
David Behrman – Long Throw (fragment) [5:55]
Availability
This item is available via SFEMF.